I have heard a lot of talk and seen a lot of videos on YouTube that speak about setting up a website and starting your online business for one hundred dollars or less.
It should be noted that the cost of setting up your online business can vary greatly depending on whether you are selling physical products and taking payments through your website. Please note – if you plan to accept payments through your website you will either need to set up buy it now buttons using PayPal or get a merchant account.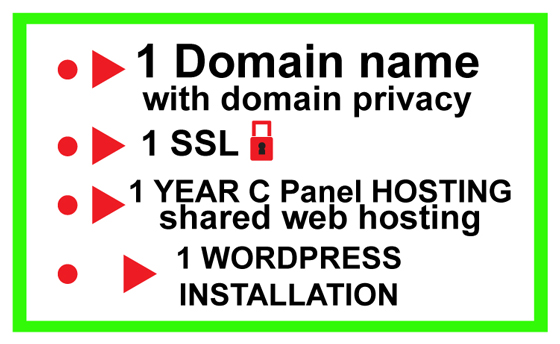 Having said that I tasked myself with finding the most value friendly website set up cost online. Ladies and gentlemen I present you the best website deal ever. You can set up a secure website with domain privacy protection and one year of hosting for less than twenty five dollars. This truly is the best website deal ever.
Learn more about how to start your online business in 2018.