You can join me, Callous Mind, on YouTube Tuesdays at 130PM Mountain Standard Time. I look forward to hanging out with you on Tuesdays. Join me for a virtual beer and fireside chat.
Today was the first Tuesday Live Stream and I think it went well. I hope you all will join me next Tuesday October 20, 2020.
In the event I am unable to broadcast live I will have a pre-recorded video launch as a premier. Make sure to follow me on Facebook so you stay up to date with all things Callous Mind.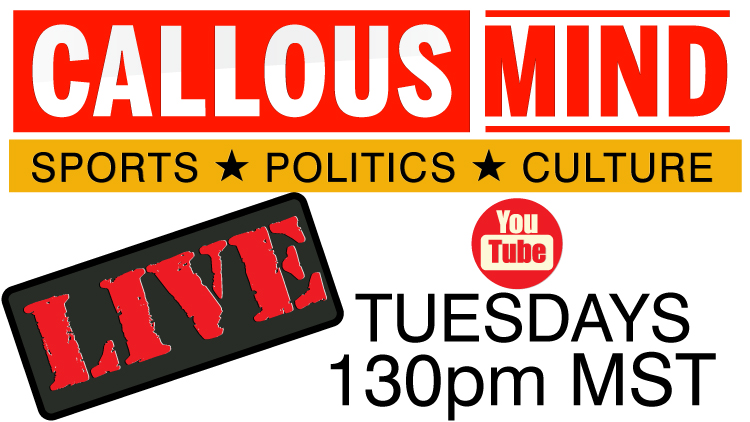 Feel free to use our contact form if you have something you would like to contribute to our weekly live stream.